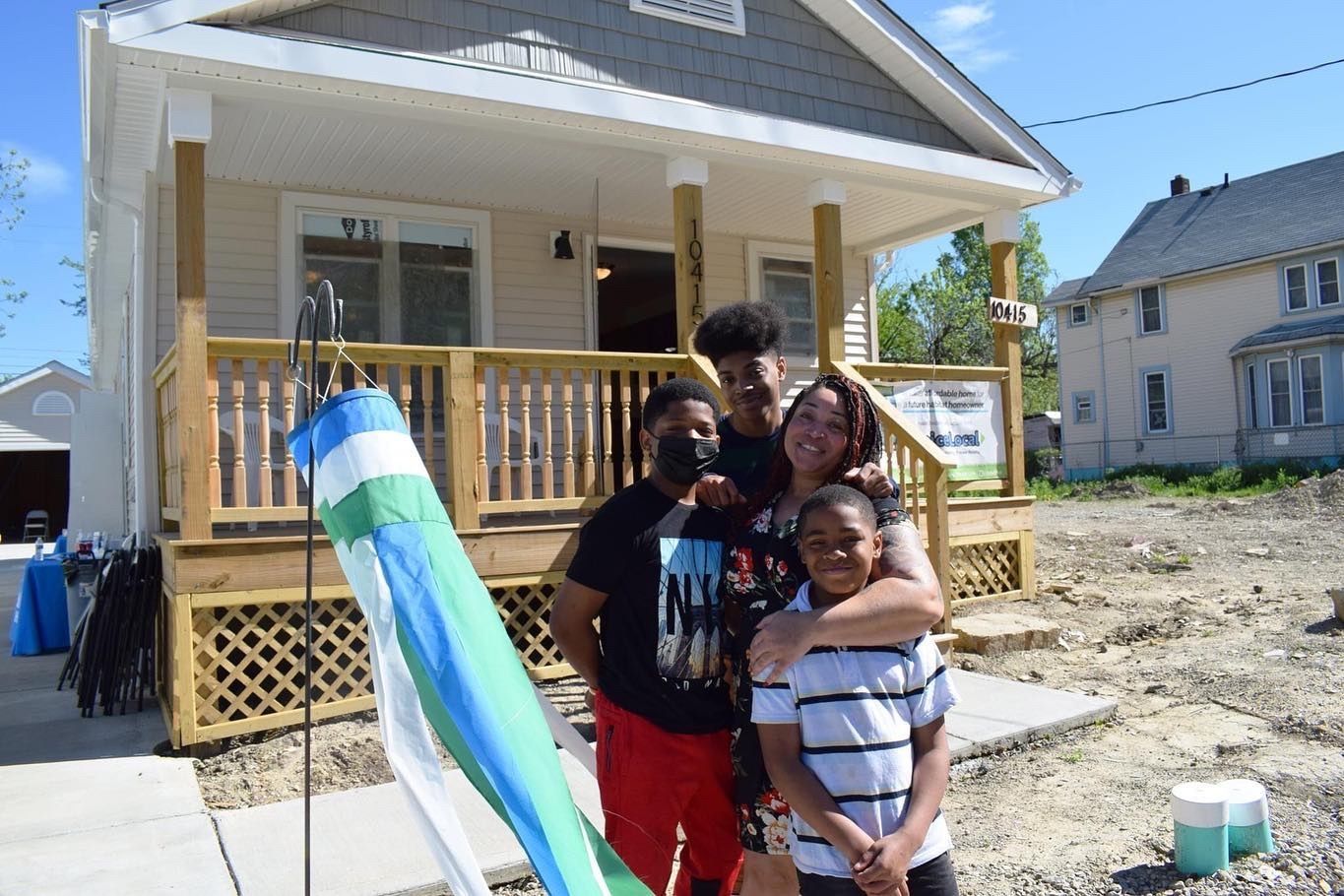 As we come to the close of a wonderful 35th Anniversary year, it is a time for reflection, celebration and planning.
Last year, we served 24 families (a record!) partnering with them to become Habitat homebuyers. They have had a year of holidays and family celebrations under their own roofs.
Think of the impact that that has on the children. Jayla, Jaiden and Damon now have their own place to call home. They know where they can sleep each night. They know where they can complete their schoolwork and where they can keep their bikes and toys. They have predictability and stability. And that is just good.
By the end of 2022, we will have sold 25+ houses (another record!) making it possible for another 25+ families to celebrate the warmth of the holidays in their own homes.
2023 offers many opportunities including expanding our geographic service area to include Lorain County—which includes adding the Amherst ReStore (that makes three) and potentially having another record year for house production. There is a lot to be proud of.
And, while we have accomplished a lot, there is still so much more to do.
When we remember that Cleveland is the poorest big city and there are children moving from couch to couch, and families who can't find safe, decent, and affordable homes—we want to change that.
And we believe you feel the same way, too, and we need your help.
I invite you to help more families in need of decent, affordable housing by giving a generous gift towards our 2023 work today. Together, let's help more families.
Thank you for your compassion,
John Litten
President/CEO
P.S. Your contribution this year allows families to build a brighter future for their loved ones.
---
Make a Gift through your IRA
If you are 59 ½ or older, you can take a distribution from your IRA and then make a gift to Greater Cleveland Habitat for Humanity without penalty. If you itemize your deductions, you can take a charitable deduction for the amount.
If you are 70 ½ or older, you can give any amount up to $100,000 per year from your IRA directly to Greater Cleveland Habitat for Humanity. You will not pay income taxes on the transfer. If you are 72 or older, you can use this transfer to satisfy your required minimum distribution.
Make a Gift of Stock
There are two tax benefits with a gift of appreciated stock: Avoid paying taxes on the appreciated value and qualify for an income tax charitable deduction based on today's market value, when you itemize.
Make a Monthly Gift
It's safe, secure, easy—and it does a lot. Plus, once you enroll, you never have to think about it again. Monthly giving provides dependable support with less administrative costs. Support affordable homeownership in Cleveland all year long, and set up a monthly gift today.
Questions?
Contact Peggy Sobul at 216.278.7099
Homeowner Quote:
"When I paid off my mortgage I sang, 'Hallelujah.' I had to give God the highest praise and glory. Being able to pay it off was a miracle. I love having a place my grandchildren and family can gather for birthdays and holidays."
~Lauretta, Habitat Homeowner