Cost of Home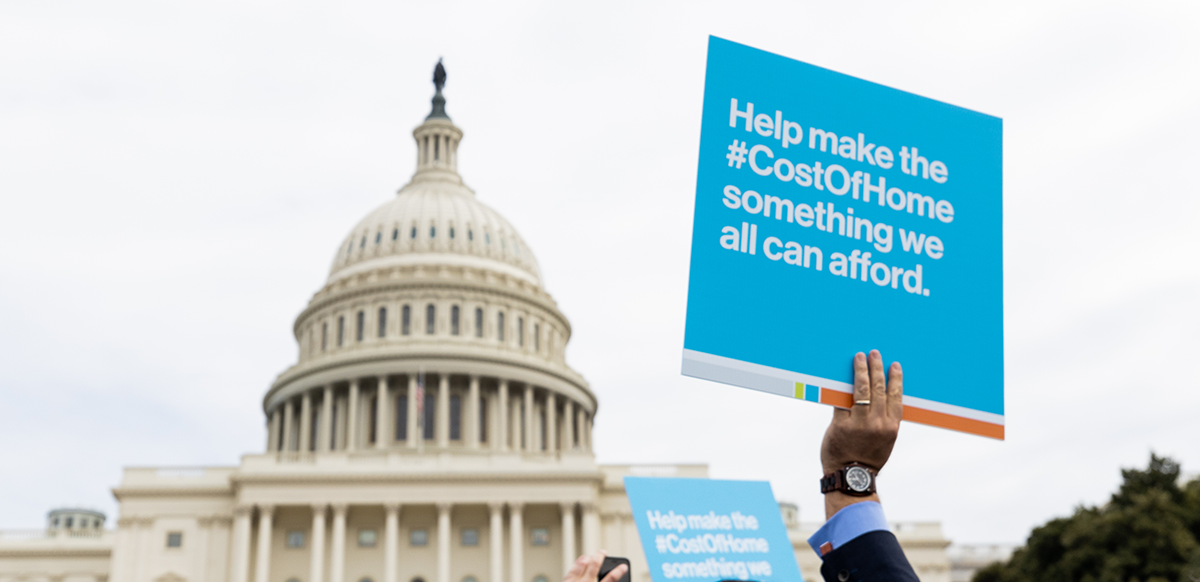 Even before the pandemic, 1 in 3 families were already paying more than 30% of their income on housing costs. Worse, 1 in 7 families in the U.S. were already paying half or more on housing — a level deemed "severely cost-burdened."
In Ohio, 1 in 9 households spend more than half their income on housing.
That's why Greater Cleveland Habitat for Humanity is proud to join Habitat organizations across the country in Cost of Home, a five-year national advocacy campaign. Together, we will improve home affordability for 10 million people in the U.S. in the next five years, making the cost of home something we can all afford. 
Current Advocacy Priorities
Right now, Congress is discussing potential major investments in our nation's infrastructure and economy. Please call on members of Congress to support the Neighborhood Homes Investment Act and the Restoring Communities Left Behind Act. These bipartisan pieces of legislation are supported by Habitat for Humanity and call for investment in our country's most vital and foundational infrastructure: its homes.
With stronger support, we're hopeful that these policies can pass through Congress this year. Make your voice heard and call on your members of Congress today!
Use this simple form to email your members of Congress and urge them to prioritize housing investments that increase the stock of affordable homes, spark the revitalization of left-behind neighborhoods and help low-income families and communities of color rebuild and prosper.
subscribe to our newsletter
Click the link below to sign up to receive our newsletter.