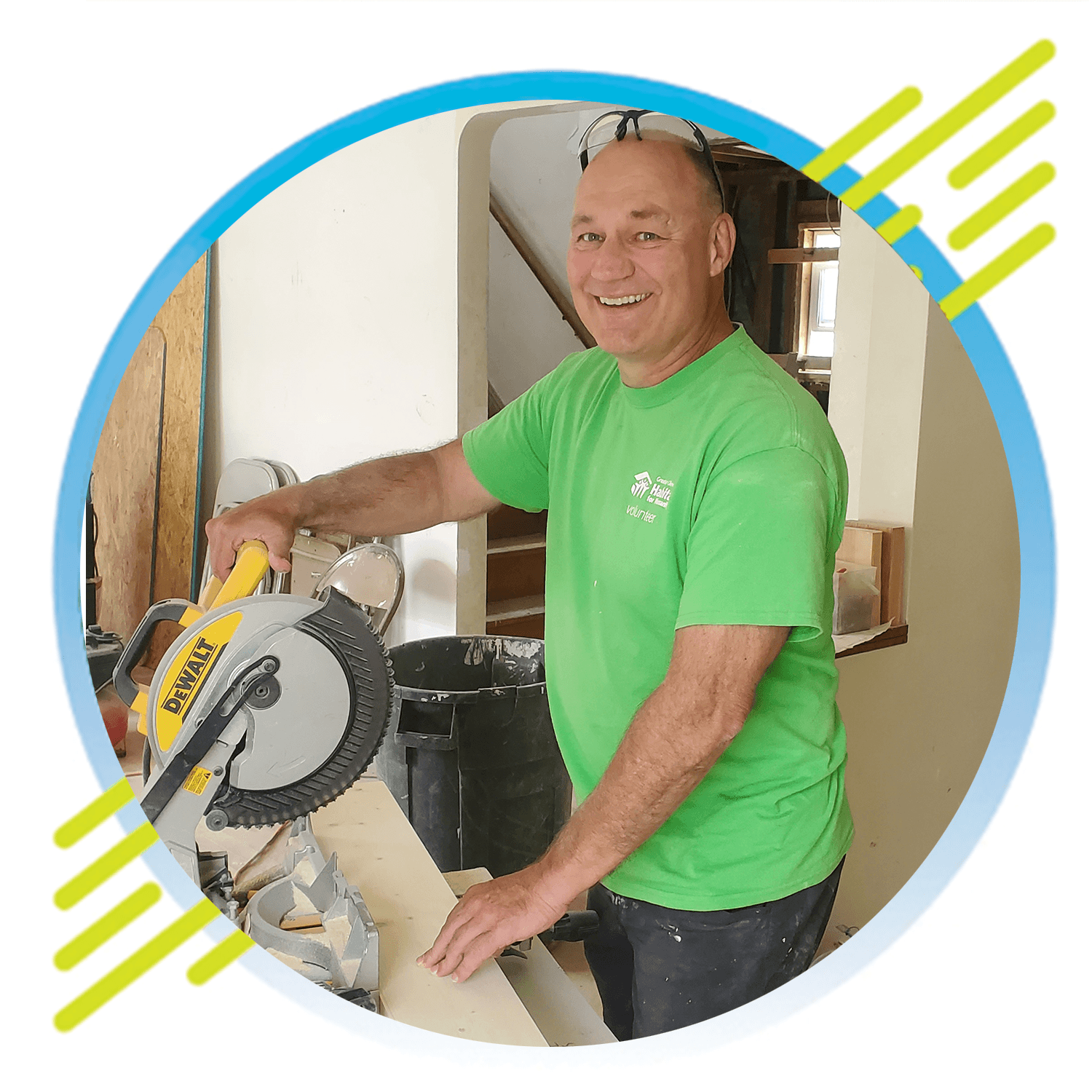 Dean knows how to keep busy! Among the many hobbies he enjoys in his spare time are two that perfectly align with Habitat's mission – home renovation and woodworking. Over the past two years, he has enjoyed building upon those skills through his volunteer work with Greater Cleveland Habitat.
He also enjoys helping to make a huge difference in the lives of Partner Families who come to Habitat in need of safe, affordable housing.
Dean made his career in human resources. When he is not working on houses, Dean likes to read, travel, play pickleball and go backpacking. His favorite color is blue.