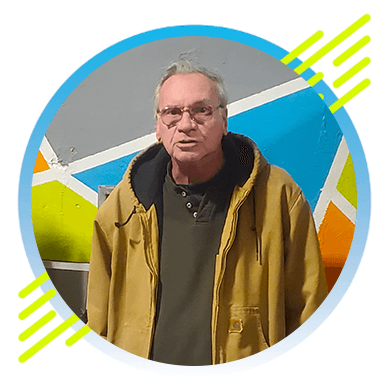 Robert, aka "Darrell," has a particularly useful set of skills for a volunteer.
He's an electrician by trade who enjoys woodworking and stamps in his spare time. His electrical and woodworking knowledge come in handy most often on build sites.
After a year of volunteering with Habitat, Robert says what he likes most is being active and working alongside many wonderful people.
The reason he chooses to volunteer with Habitat is the fact that our volunteers stand for many great principles, which include dignity, self-reliance, hope, and several others.
If you were to combine Habitat's primary colors, blue and green, the result would be close to Robert's favorite color: teal. Feel free to try it at home!