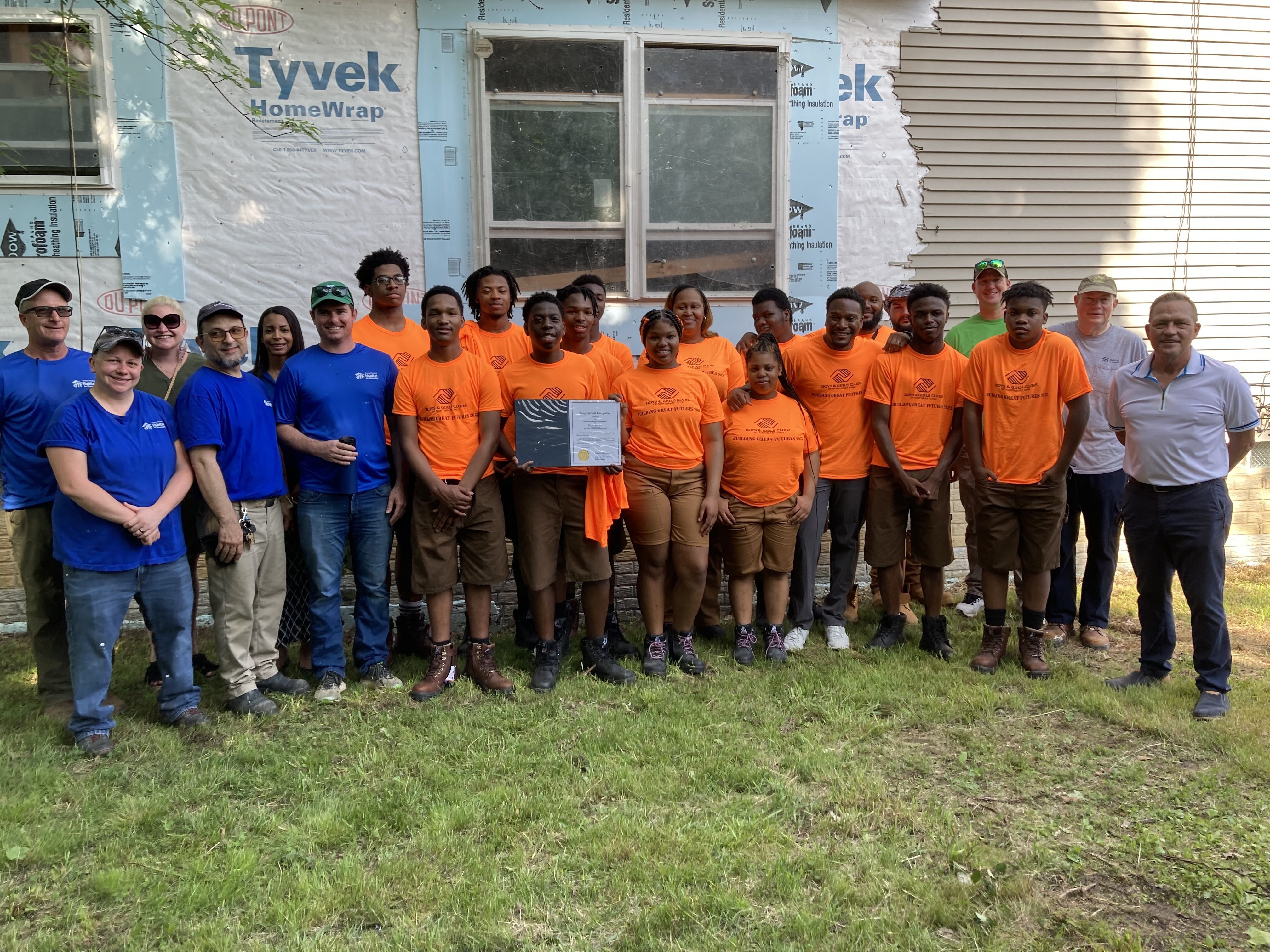 The Building Great Futures program kicked off this week with 15 local high school students signed up to rehab four houses in the Buckeye-Woodhill neighborhood. 
The students come from a variety of Cleveland high schools and throughout the 10-week program, they will have the opportunity to see what a career in different construction trades would look like and also learn practical and useful skills they can apply elsewhere.
"It is gratifying to see our youth partners realize that their efforts directly help other Cleveland families become homeowners," said John Habat, president and CEO of Greater Cleveland Habitat for Humanity.
Looking back
The program, now in its fifth year, is a joint venture between Greater Cleveland Habitat for Humanity, Boys & Girls Clubs of Northeast Ohio and Youth Opportunities Unlimited.
It started after an anonymous donor approached both Cleveland Habitat and Boys and Girls Clubs of Northeast Ohio with a vision of using Habitat builds to train inner city youth in the construction trades so they would have marketable skills before graduation. Y.O.U. uses city funding to pay the students and has been a partner for all five years as well.
To date, the Building Great Futures students have helped rehab 14 houses, supporting 15 adults and 23 children.
"This program started as a vision that inner-city youth could gain valuable skills, explore possible career opportunities in the construction trades and learn how to be a member of a successful team, and over the last five years, we've seen just that," said Habat.