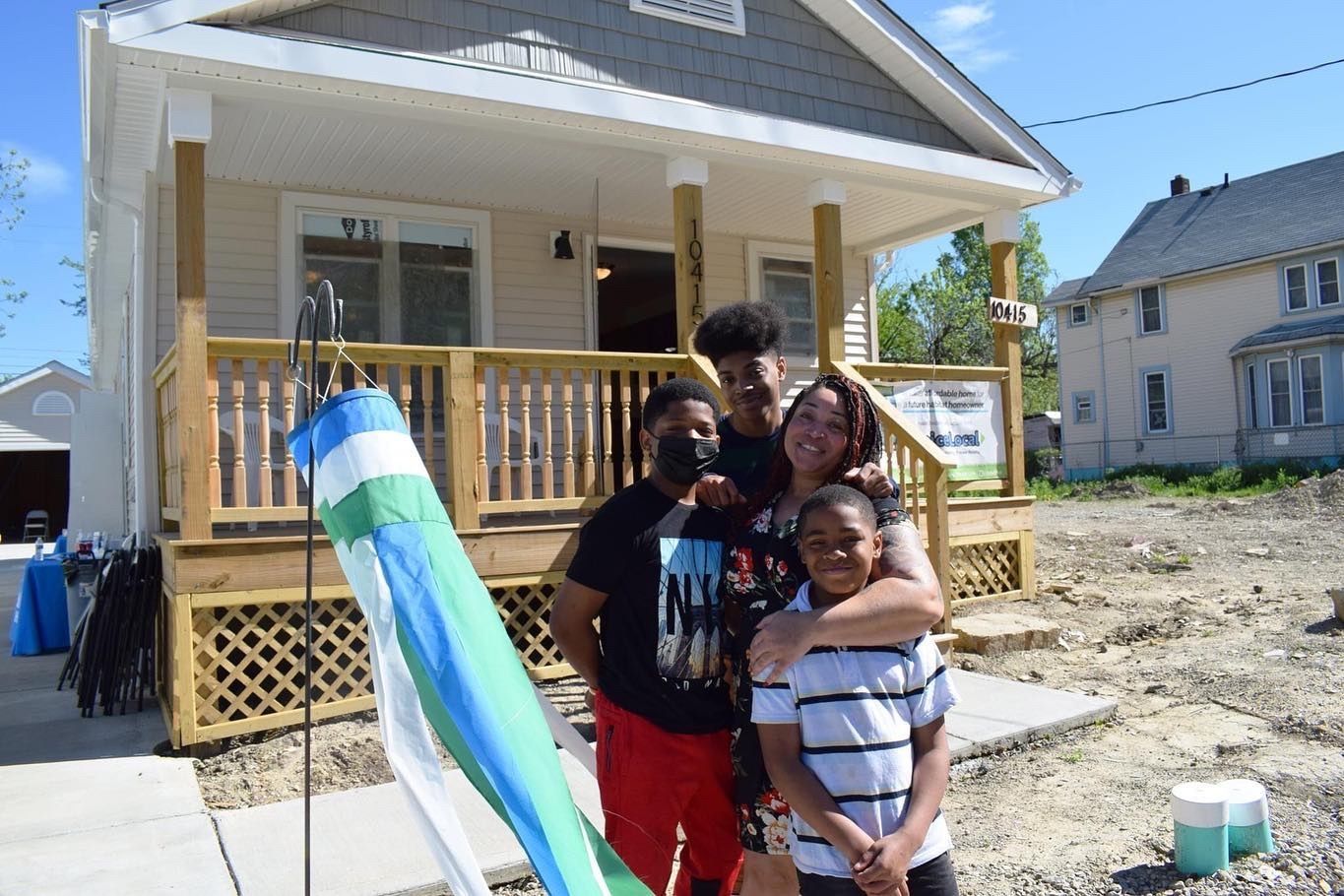 Brianne works at the Cleveland Metropolitan School District where she teaches staff, students and teachers conflict resolution techniques. She first became interested in this career path in sixth grade when she attended training on peer mediation. She fell in love with the techniques and continued learning about it throughout high school.
Brianne has been teaching these skills to others for more than 19 years. 
She is the mother of three sons — JaySean (10), Jayluntyre (13), and Carlos (16). Brianne and her sons are living in a two-bedroom apartment in Euclid, with all three boys sharing a room.
"My sons are just as excited as I am. Everyone is looking forward to being able to settle down. We have been in an apartment for three years and it doesn't feel like home."
When asked why it was so important to purchase a home, Brianne said it came down to one main thing: stability. 
"I want to have a place for the boys to come home to during college and after college," she said. "I want them to feel they can stay here as long as they need — build their credit up, buy a car. I want us to have something of our own instead of borrowing or renting from another person."
There's a lot to look forward to with a new house, but a pandemic pastime might top the list for Brianne and the boys. 
"During the pandemic we started growing plants in our apartment. Now, I am looking forward to having my own home, getting outside and having a garden. I am also looking forward to having a garage in the winter and possibly having a basketball hoop for the boys to play."
JaySean (10) loves to cook- especially making breakfasts and cheeseburgers. He has a secret ingredient that he doesn't even share with his mom. While just 10 years old, JaySean is in the sixth grade. He also loves reading.
Jayluntyer (13) is in seventh grade. He loves math, photography and basketball.
Carlos (16) is in eleventh grade. He is very much interested in video game design and would like to go to college to become an engineer. 
In May, Brianne and her boys, Cleveland Habitat and the ChoiceLocal team gathered to celebrate the completion of Bri's new home. Congratulations Brianne on becoming a Habitat homeowner. We wish you years of happiness and joy in your new home!