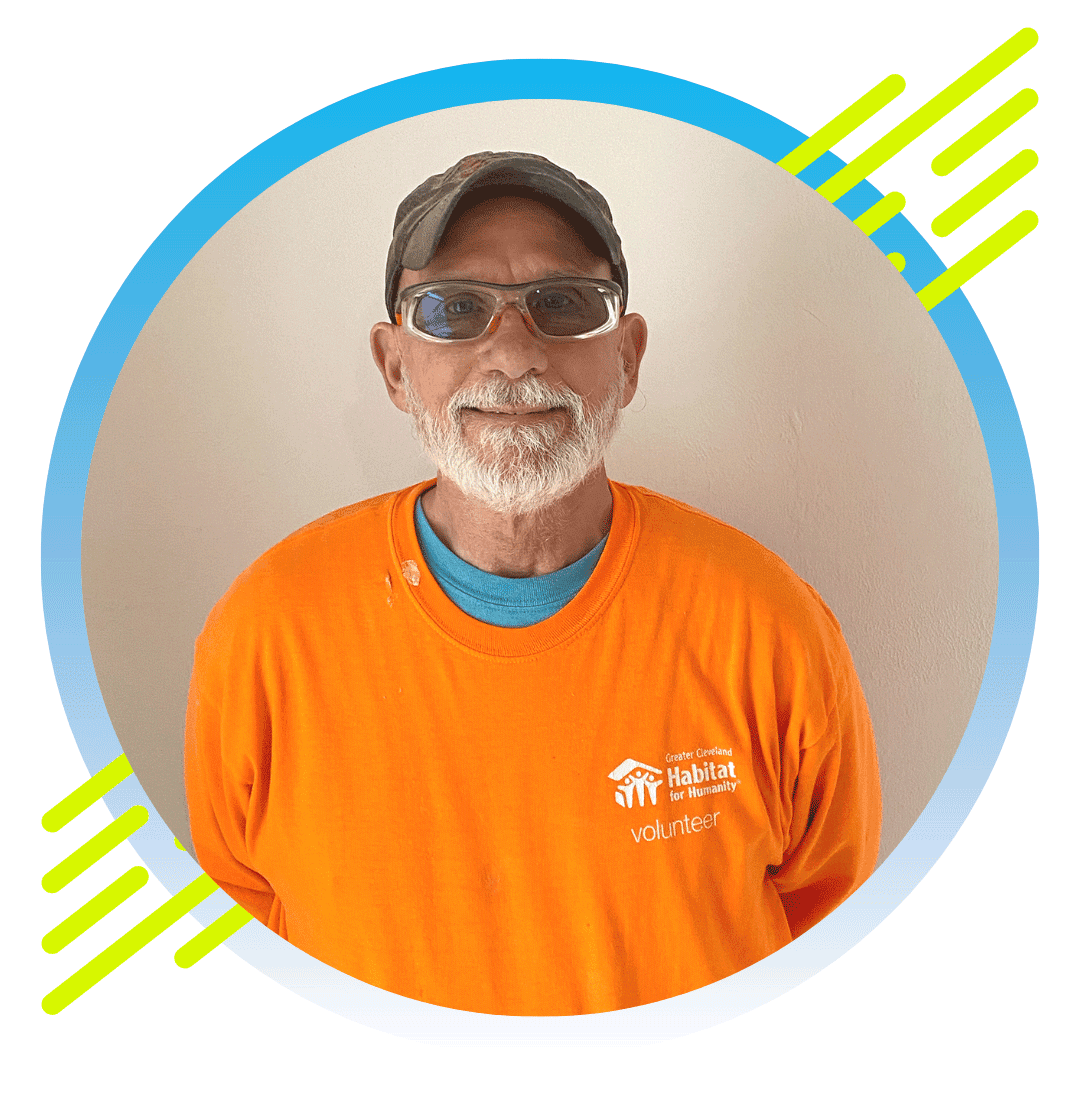 Bob has been with Habitat since 2013 when he came to us as a volunteer through our Apostle's Build program. Since then he has become a jack of all trades. 
To date, he has participated in more than 400 events and has contributed more than 2,000 hours toward our mission of affordable homeownership.
Bob gives his time, dedication and skills without asking for anything in return. Over the years, he added more days to his volunteering schedule and is now coming out 3-4 times each week. He volunteers almost 100 hours each month and is always welcoming of new people with varying skill levels. He is kind and patient and will always lend a helping hand.
"When I first started coming onto the construction sites, Bob was always a friendly face. As someone who doesn't have a construction background, he explained things and wouldn't mind explaining them again…and again," said Kristyn Thompson, volunteer coordinator at Cleveland Habitat. "He was never frustrated and always explained it at my level. I appreciate Bob for his hard work and dedication to the Habitat mission."
Thank you for all your hard work, Bob!