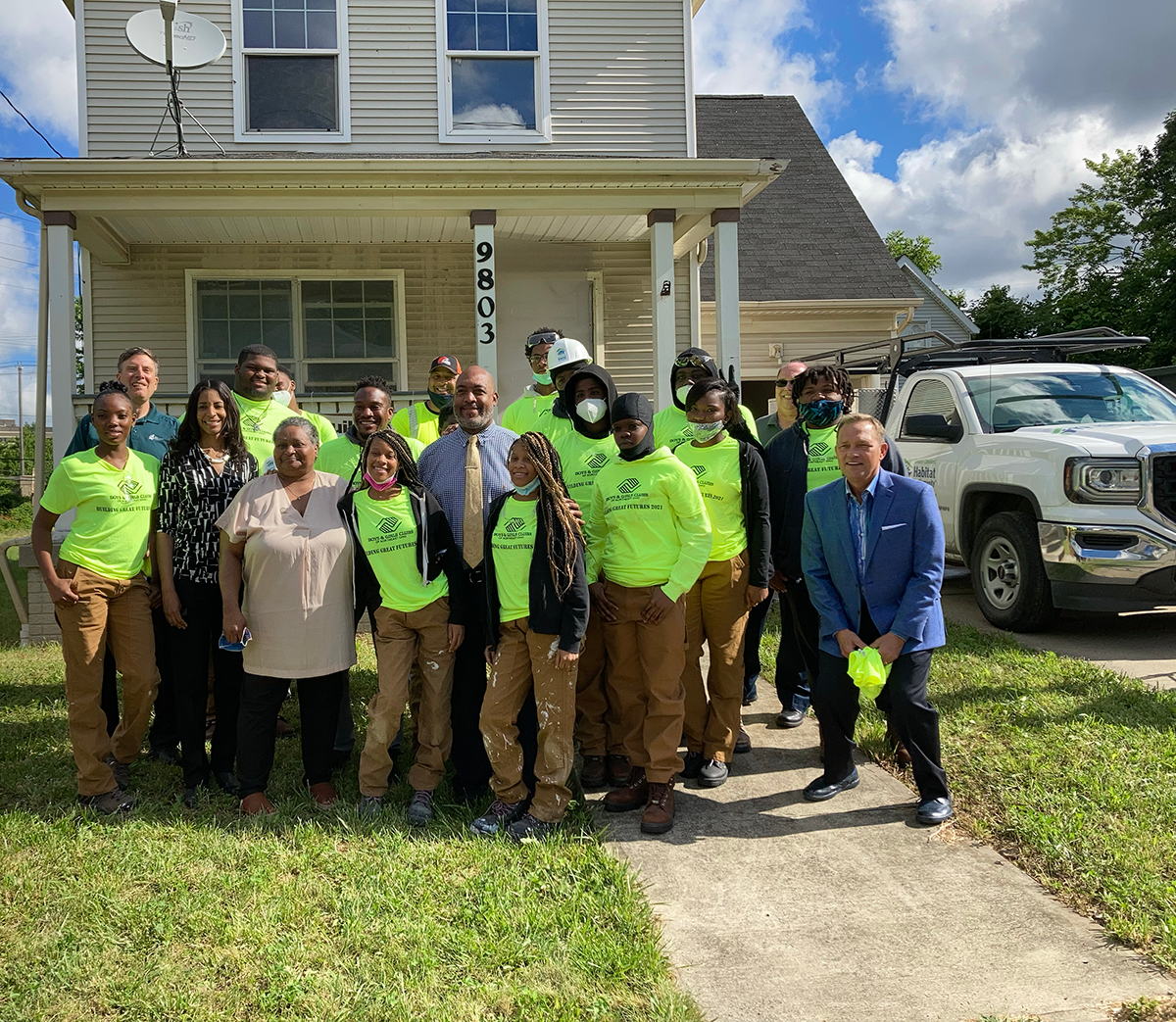 This summer, 15 Cleveland teens will learn about the construction trades and use those skills to rehab four homes in the Buckeye-Woodhill neighborhood as part of the Building Great Futures initiative. 
The program, now in its fourth year, is a joint venture between Greater Cleveland Habitat for Humanity, Boys & Girls Clubs of Northeast Ohio and Youth Opportunities Unlimited. It gives local teens the opportunity to not only see what a career in different trade fields would look like, but also to learn practical and useful skills they can apply at home. 
Members of the community, partner organizations and local media came together June 22nd for the official launch of the program.
You can check out local news coverage here:
News 5 | 15 local teens put skills to the test rehabbing 4 homes in Cleveland
WKYC | Boys and Girls Clubs of Northeast Ohio helping local teens to build homes and skillsets
Big thank you to the Electrical League of Ohio and the Cleveland chapter of NECA for getting each of the teens set up with Steel Blue work boots and to all of our sponsors for making this program possible.