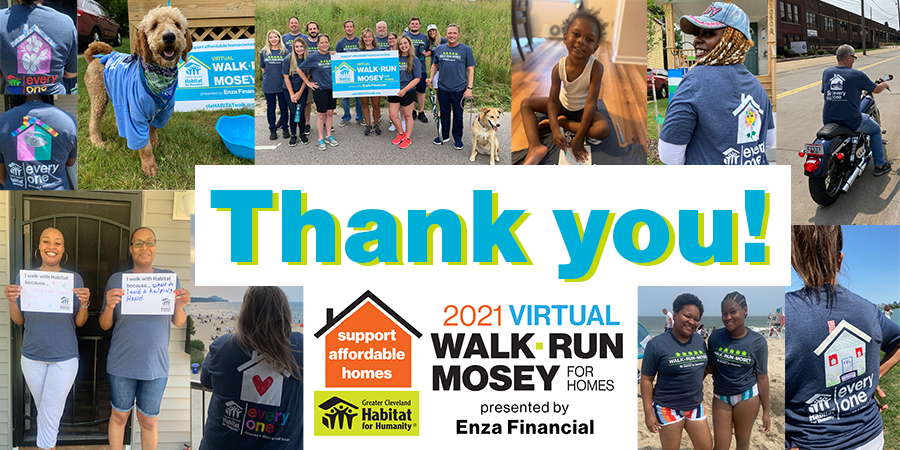 Cleveland Habitat community comes together and absolutely crushes 2021 Walk/Run/Mosey fundraising goal
We want to send out a huge thank you to everyone who participated in the 2021 Walk/Run/Mosey, presented by Enza Financial.
You walked. You ran. You moseyed. You were cheerleaders. You made donations. And together, we raised $140,000 to build a new home on Hulda Avenue to help change the life of a Cleveland family!
Thank you to all the participants, donors and sponsors. Every penny, step and act of encouragement makes the mission possible.
Mark your calendars now because we have a date for next year's event. The 2022 Walk/Run/Mosey will be held Saturday, July 30, 2022. 
Check out a few of our favorite moments from this year's Walk/Run/Mosey
Additional videos from this year's event
Why participating in the Walk/Run/Mosey matters
Week 1 Recap: official kickoff event brings together neighbors, volunteers and friends
Week 2 Recap: support pours in from all around Cleveland
subscribe to our newsletter
Click the link below to sign up to receive our newsletter.