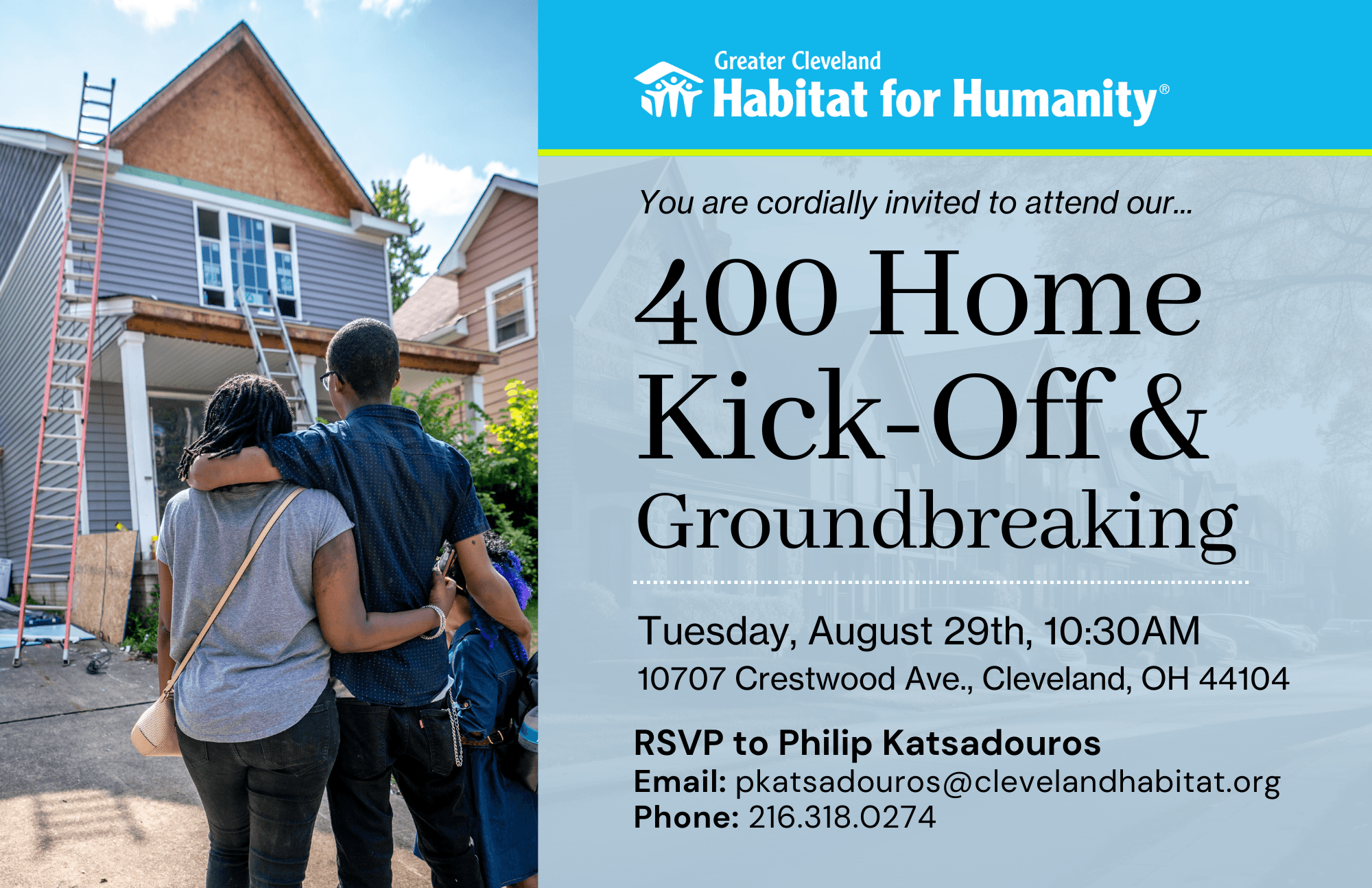 Greater Cleveland Habitat for Humanity will break ground on its 400 Home Strategic Initiative on Tues., Aug. 29th, at 10:30 a.m. at 10707 Crestwood Ave. in Cleveland.
The event will be attended by many community leaders from the city of Cleveland, as well as representatives from many of our partner organizations.
Our comprehensive plan will encompass a range of projects, including the construction of 100 new homes, the rehabilitation of 50 existing homes, 100 existing homes benefitting from critical home repairs, and at least 150 homes benefitting from "Spruce Up" events.