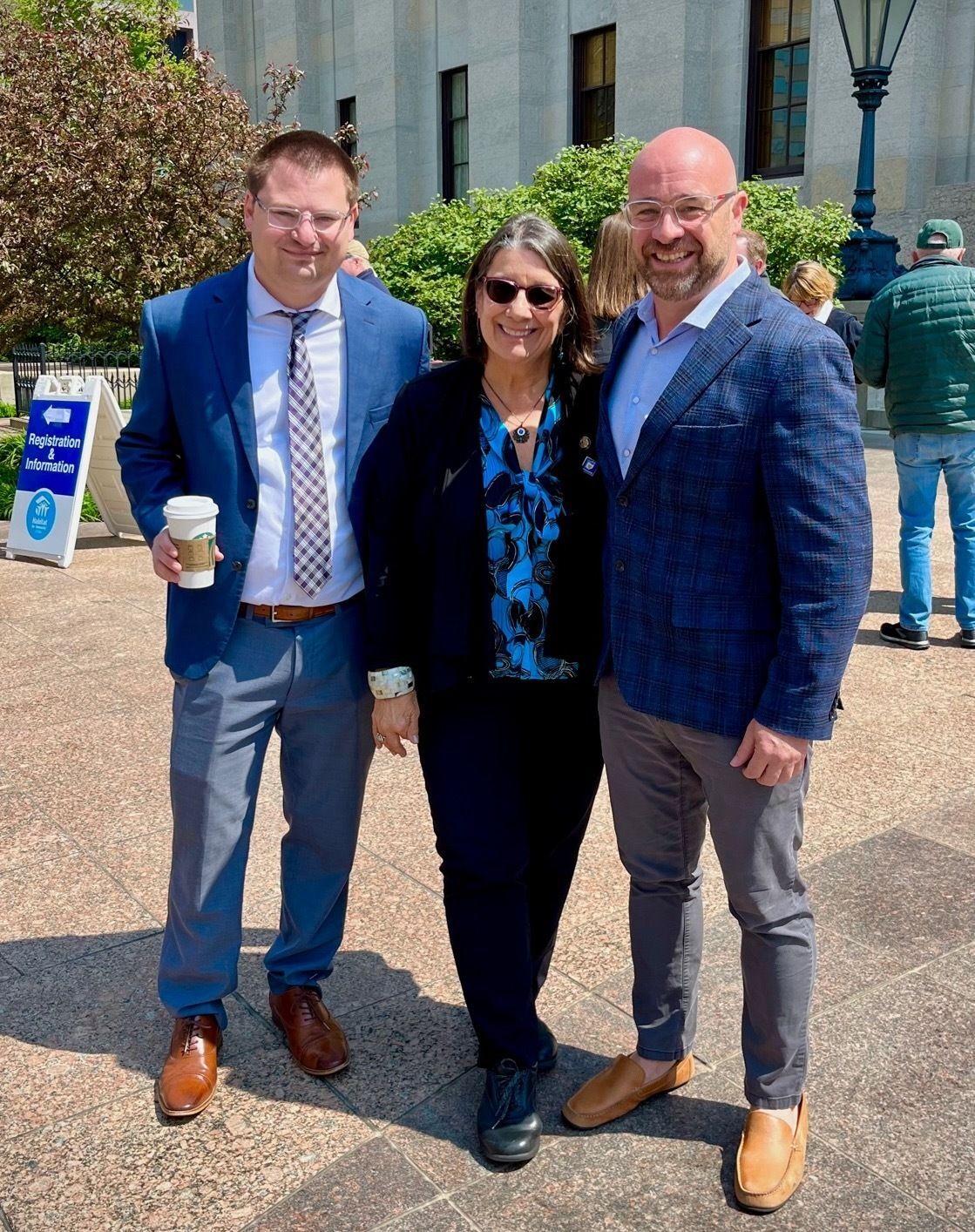 Greater Cleveland Habitat President and CEO John Litten and Neighborhood Planning Manager Bob Whitney met with various state legislators during the 2023 Ohio Habitat Statehouse Build & Advocacy Day event in Columbus on Wednesday, April 26.
The State of Ohio recently approved $25 million in American Rescue Plan Act (ARPA) funds for distribution to Habitat affiliates across the state. These funds must be utilized within the next four years to support efforts to increase affordable homeownership opportunities for deserving families.
We would like to thank Habitat for Humanity of Ohio Executive Director Ryan Miller for hosting the event. We also would like to express our gratitude to the following state legislators and legislative officers for taking the time to meet with us during the event:
State Senator Nickie Antonio (pictured)
State Representative Sean Brennan
State Representative Darnell Brewer
Office of State Representative Gayle Manning
Office of State Senator Nathan Manning
Office of State Representative Joseph Miller III
Office of State Senator Kent Smith
See more photos from the event on our Facebook page!