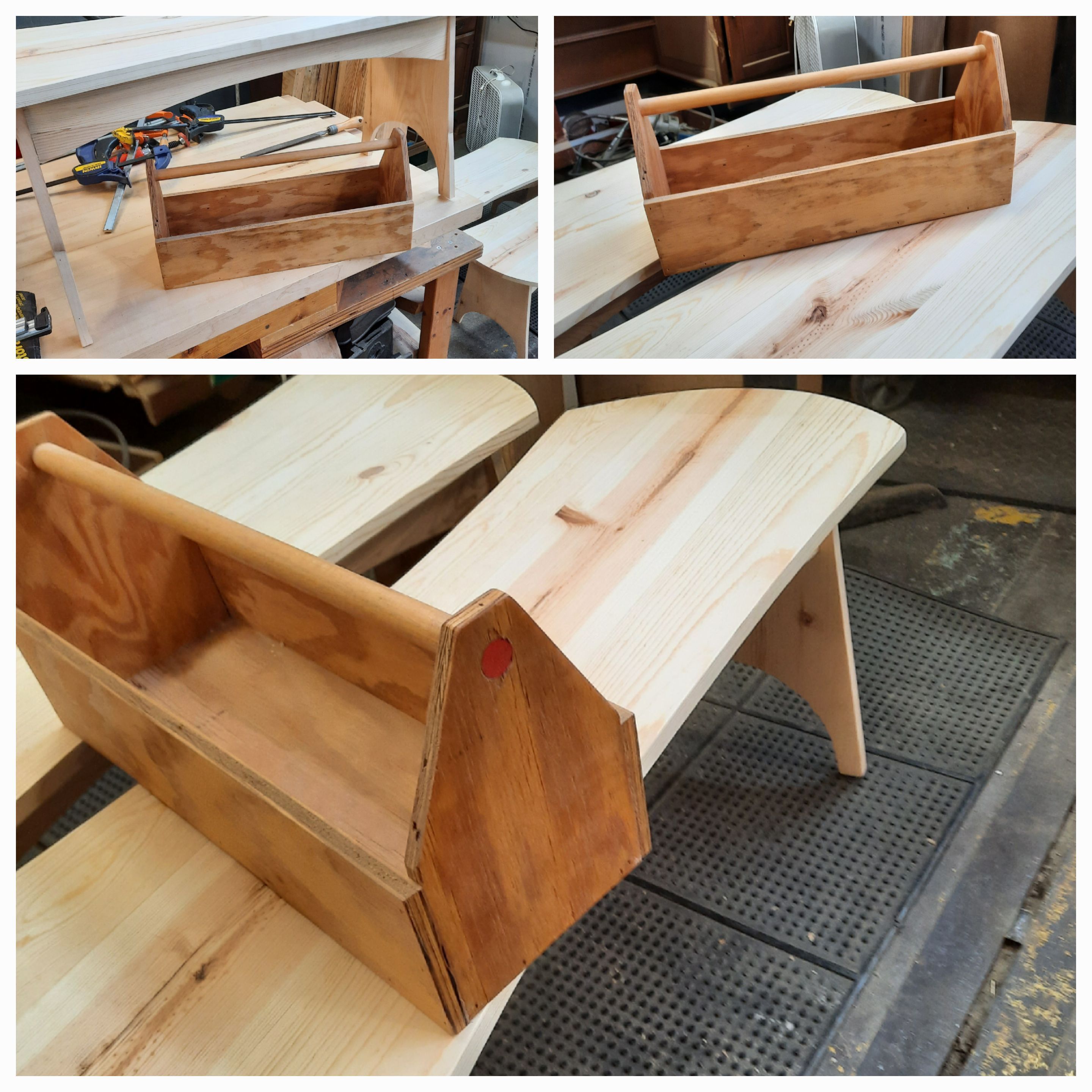 In our wood shop, unique to the Cleveland ReStore location, you will find dedicated volunteers
who put the restore in ReStore. Many of our volunteers are now retired and dedicate their free
time to fixing up old furniture to create new, unique pieces that can be sold to the public. Not only
do they give their time, but they believe in the mission and purpose of Greater Cleveland Habitat
for Humanity…and they have fun doing it!

An extension of the Habitat mission
Glenn Ploegstra, a former junior high and high school science teacher, began volunteering in the
wood shop10 years ago. On the Habitat mission, he says, "I think it's an important mission – to
stabilize the lives of people and families who work hard and deserve to have a good home to
call their own. It's a mission that helps people long-term."
After retiring, Glenn began to volunteer with ReStore to give back to the community. With minimal
expertise in woodworking, a group of volunteers taught him the skills he would use while using
their most valuable asset – their time.

A special case
As a volunteer at ReStore, there are many opportunities to make a difference for individuals.
Case in point, five years ago, a woman in the Cleveland area made a request to help her
husband who was not able to walk anymore. He liked to work in the kitchen, but the counters were
too high. The wood shop volunteers took a field trip to the couples' home and built an extension
for the kitchen counters, much lower so the man could still knead the dough as he liked to make
bread.
"It's not frequent that we get special requests, but it is a rewarding accommodation that we can
make to help someone," said Glenn, who installed the new counter.

What you can find at ReStore
Most of the volunteers have a specialty they feel passionate about. Some like repairing broken
furniture, and some like creating new pieces. For Glenn, it's a combination of both: "I like to create
cultural pieces, but I also love to make practical pieces, which we typically give some away at the
5K Walk/Run/Mosey," he notes.
Much of what you'll find in stock at the Cleveland ReStore are pieces that volunteers have
refurbished or made from scratch. These pieces are handled with care, Glenn shares, and all the
wood shop volunteers are meticulous about their work.
"You may stumble across something out of the ordinary, or exactly what you were looking for –
quality work but for a fraction of the price," he adds.