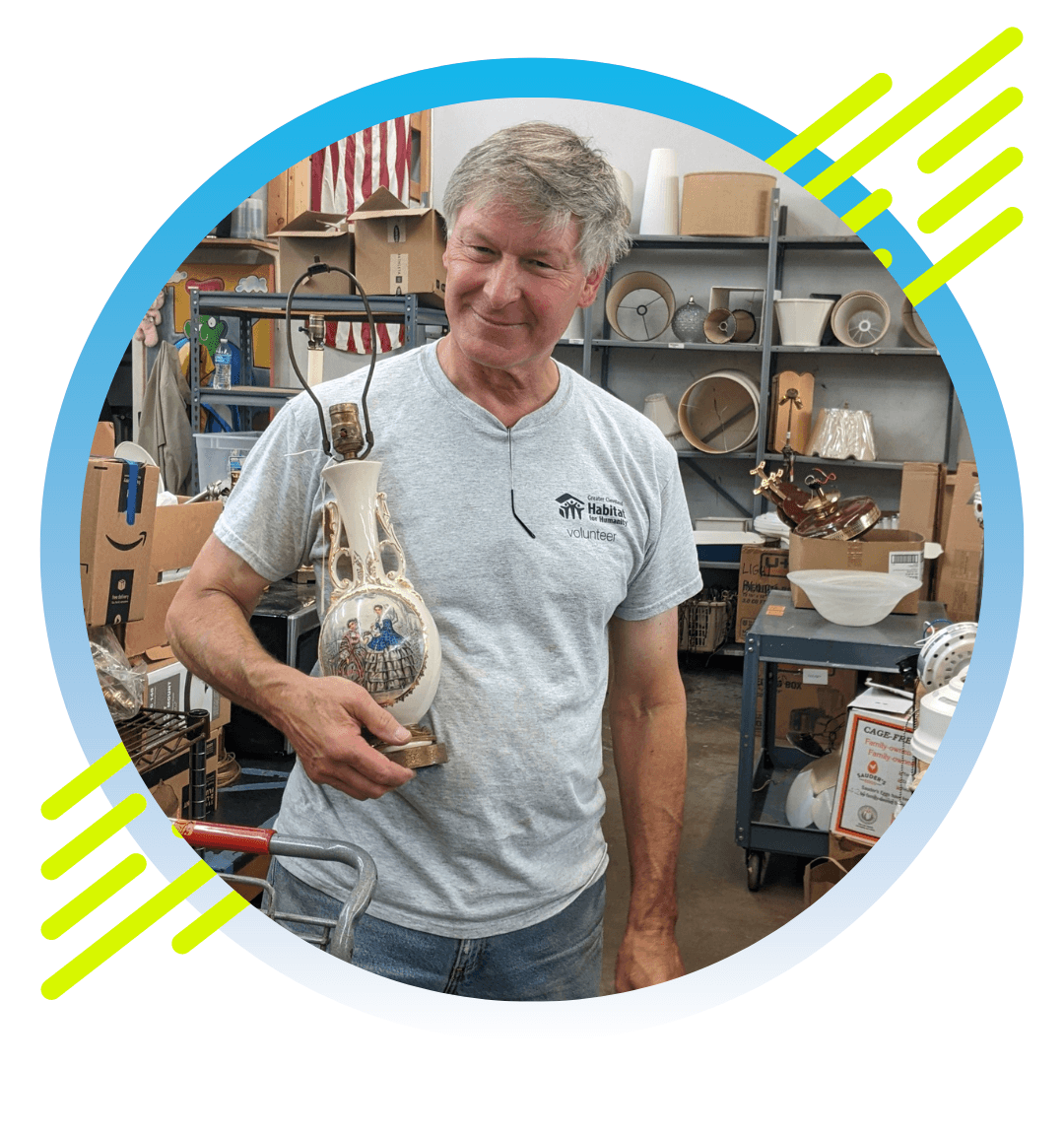 John is the heart and soul of the lighting department over at ReStore East.
When it comes to lighting, he does it all. He tests and prices out all the lighting fixtures, makes sure everything works and is clean, and sets up the display in the store. 
He has put in just over 1,325 hours since he started with us in January 2018, and regularly volunteers 2-3 days a week.
John brings great energy and fits right in with all the staff and volunteers who interact with him. John is also known for bringing in treats and baked goods from time to time and it is always appreciated by everyone.
His positive attitude and work ethic is a great example for future volunteers and future staff members to follow, and we hope that he is a part of our volunteer family for many years to come.
Thank you for everything you do, John!