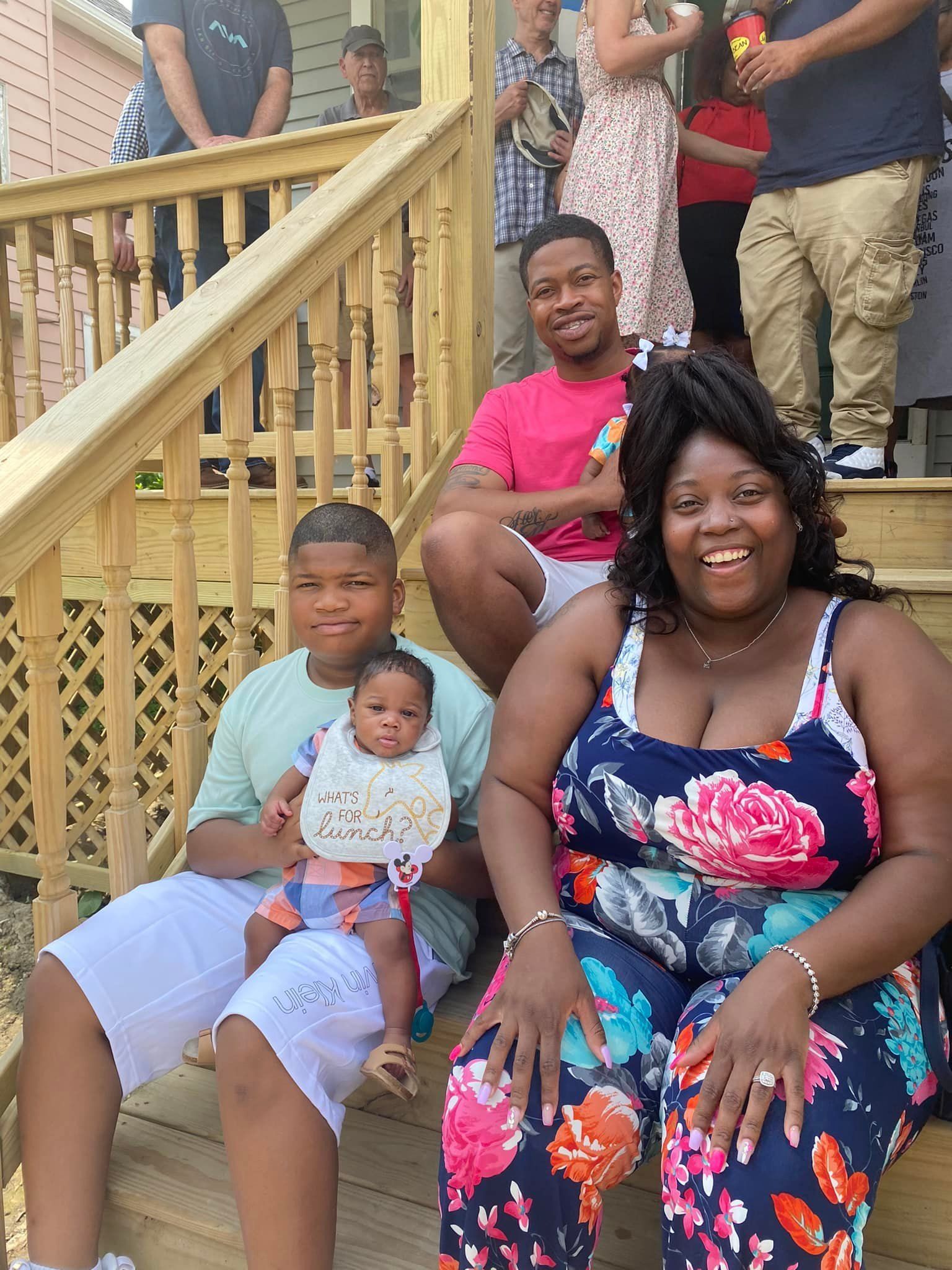 Meet James, our newest Habitat homeowner!
James' family includes his fiancé Shontria, 11-year-old James Jr. and baby twins, Janiah and Sumir. 
James had been interested in purchasing a house for a couple of years, but found it difficult to purchase a home through traditional lenders. He knew of other people who had applied to Habitat, so he thought he would try the program.
"It became more important to us because we had two kids on the way." James said. "Long term it makes more sense to buy a home instead of renting an apartment. I want something to invest in for my family."
James is a postal carrier for the United States Post Office. The day he was contacted by Habitat to view possible homes, he saw the Hulda address and realized he had delivered mail to that street on that very day — but Hulda is not his normal route.
As soon he was done with his shift, he called Shontria and they drove by the house before even meeting with Habitat.
"I really like the house," James said. There is really a lot done. Shontria and I will have the master bedroom on the first floor and the twins will be in the second bedroom. My son James Jr. will be in the lower level. We will use the fourth bedroom either as a guest room or playroom."
Shontria is looking forward to decorating the house and James is looking forward to cooking in the house.
"I used to work as a cook at Hilton downtown before I started working at the Post Office." he said. "Now, I just enjoy cooking for the family. My son James also likes to cook."
James Jr. is in the fifth grade. He goes to school in Euclid. He loves math, video games and drawing. He is interested in boxing, so his dad is looking into that.
Congratulations, James! 
To learn more about James and the family that sponsored the construction of his new home, check out this video from the dedication ceremony.