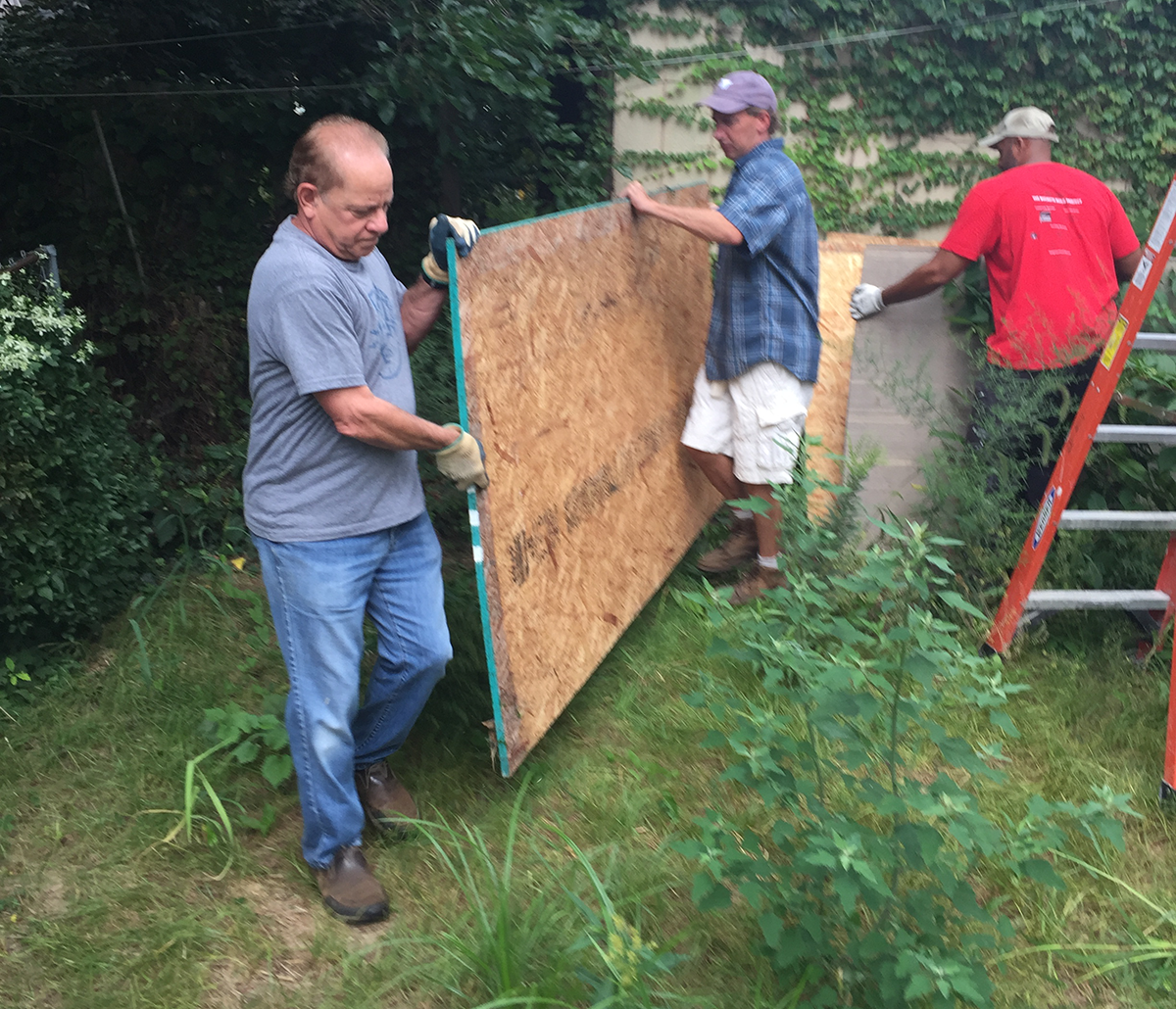 For the 20th year, Greater Cleveland Habitat for Humanity will host the Habitat Walk, Run, Mosey for Homes to raise funds to build a home for a local Cleveland family. New this year, the annual Walk has a presenting sponsor, Enza Financial.
Enza Financial is a financial planning firm based out of Independence, providing programs for executive benefits, retirement planning, investments and insurance needs.
For this team, giving back to the community is far more than a line of text on the website – it's a way of life. They give back to several organizations in the Cleveland area, including building with Cleveland Habitat, distributing food to those in need and gathering warm coats for those who do not have them. They even offer a day off to all employees to volunteer at their organization of choice.  
Enza Financial's Founder and President Joe Crea is passionate about incorporating this giving spirit into everything they do because to him — giving is everything.
Crea has been involved with Cleveland Habitat for more than 10 years, serving on the board for several years and leading the board as president. The mission of helping families find stability resonates the most.
"You know, some parents and children migrate from one apartment to another," says Crea. "Over the course of the year, they might have gone through five or six apartments and there's just no stability whatsoever. Habitat brings that family together and allows them to live as a family."
Crea considers Cleveland Habitat a key charity, so becoming the presenting sponsor of the Walk, Run, Mosey is a natural expansion of this partnership.  
"We have history with Habitat. We've had successes with Habitat. We enjoy them," says Crea. "We enjoy, as a group, going out to help families."
"Enza is a great partner and supports our mission in many ways," says Cleveland Habitat President and CEO John Habat. "The sponsorship reflects its core values of helping people."
The annual event will be held virtually from July 15th-31st, giving participants the opportunity to walk, run or mosey whenever and wherever works for them - all while supporting affordable homeownership in Cleveland.
Registration is now open and includes access to contests (best walker/runner/moseyer with a dog, best t-shirt, etc.), activities and more. Entry level registration is free so anyone can participate. Individuals who register and raise $20 or more will be eligible to receive a Habitat Walk t-shirt. The Walk may be virtual, but it maintains its family-friendly, dog-friendly and donut-friendly spirit.
Learn more at cleHABITATwalk.org.